When planning our 2016 trip to South Australia, our plans included visiting the Adelaide region, Kangaroo Island and Flinders Ranges.
A few months earlier, around Christmas I had heard that Lake Eyre was receiving plenty of water flowing through from its catchment areas and I thought it would be a great sight to witness. I briefly looked at how you would get to Lake Eyre.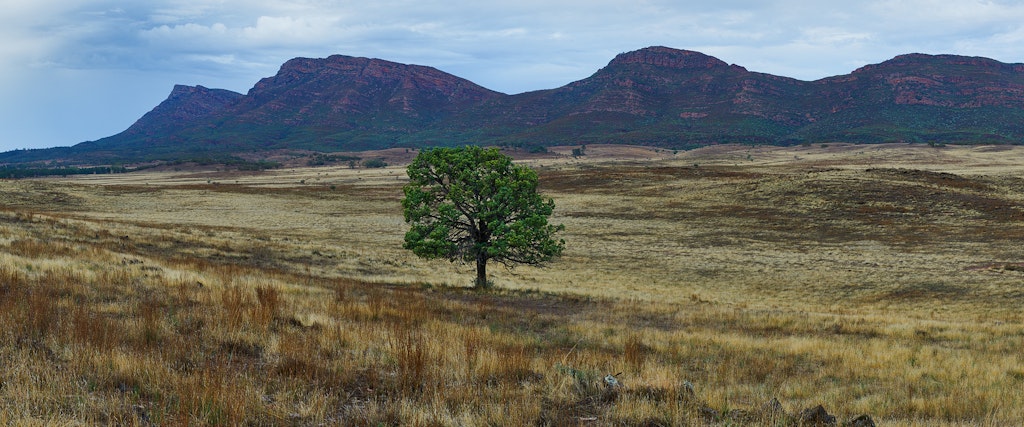 When investigating the Flinders Ranges we found we could take a flight from Wilpena Pound up through central South Australia to Lake Eyre. I jumped at the chance and we made the booking.
Travelling from Adelaide to Wilpena Pound was a nice half day drive commencing through the Barossa Valley, heading north to outback towns Orroroo and Hawker where we watched a rain storm follow us as the landscape changed and the Flinders Range popped into view.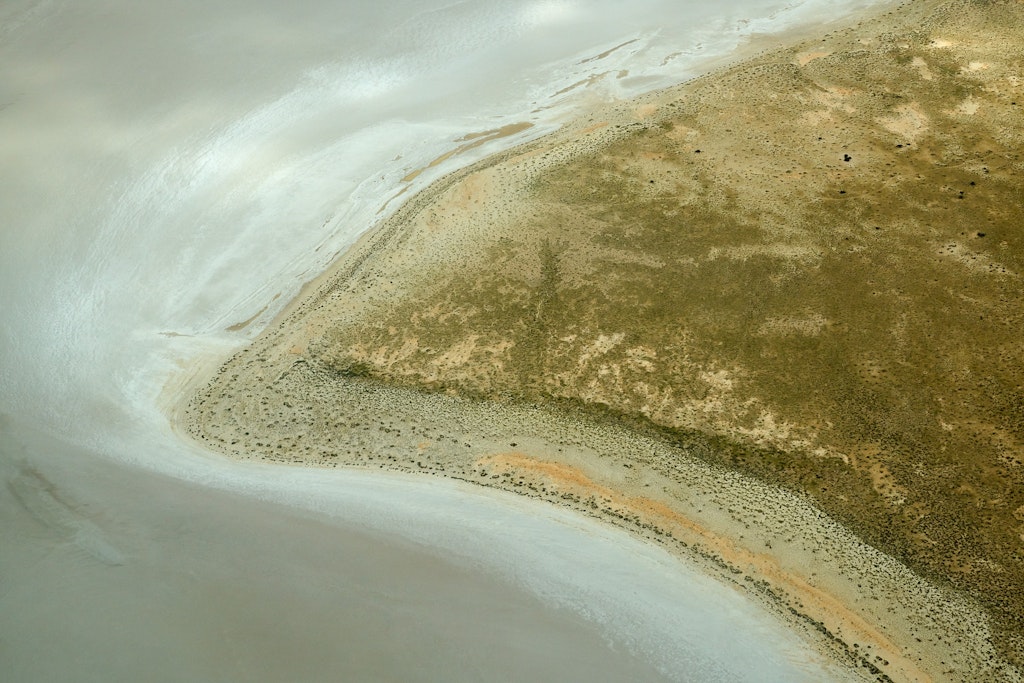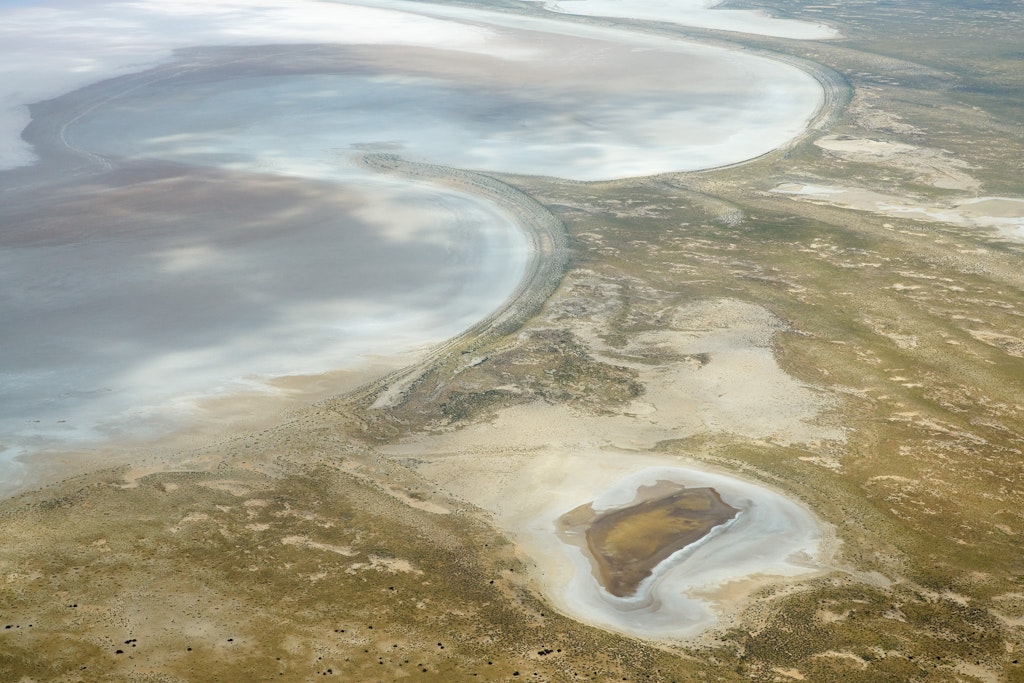 The flight was my first time in a plane as small as the 4 seater Cessna. I chose ISO settings to allow shutter speeds greater than 1/300 s (high enough for sharp images from the moving plane). I was shooting with a Canon 24-70mm lens, which allowed a choice of wide angle and tighter compositions.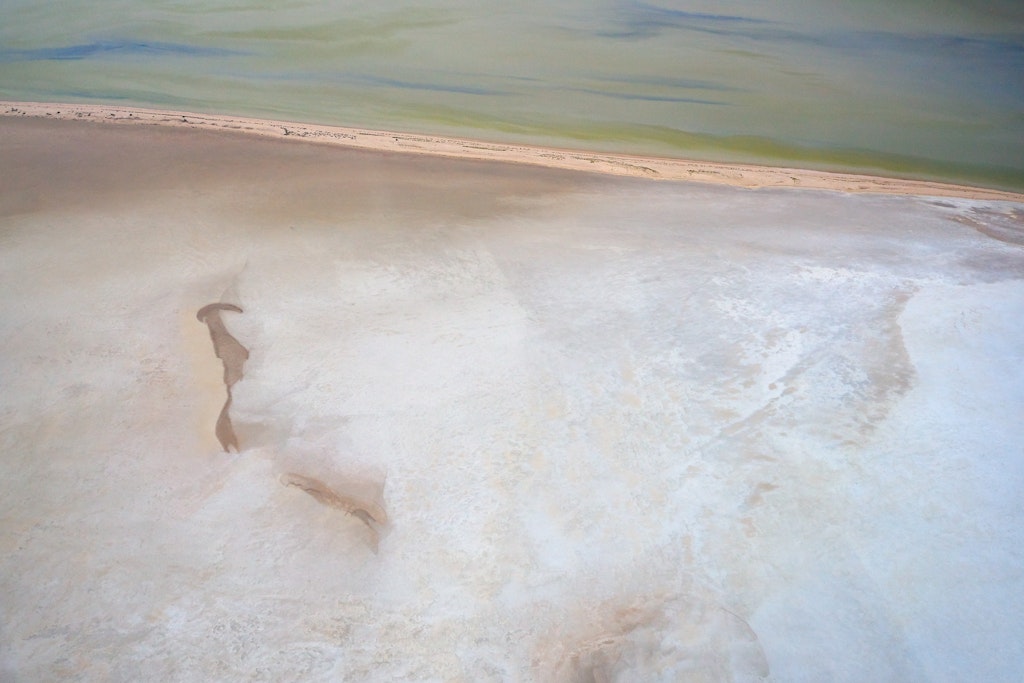 I tried a couple of shots with the camera out the window. The gap was only just enough to get the camera through and the noise and wind was pretty loud. It was also difficult shooting at times when the plane was shifting around in unsettled air, which tended to be at lower altitudes. Shooting through the plane's acrylic plastic windows was also a challenge. There was a section of the window which distorted any photos taken through it. I took about 650 photos during the flight including quite a few which didn't make the cut due to composition, blurring or distortion from the window.
Our flight took us for couple of passes over the beautiful crater shaped Wilpena Pound and Brachina Gorge. We then headed north over Parachilna, the Leigh Creek open cut coal mine, Marree, Muloorina and on to South Lake Eyre and North Lake Eyre.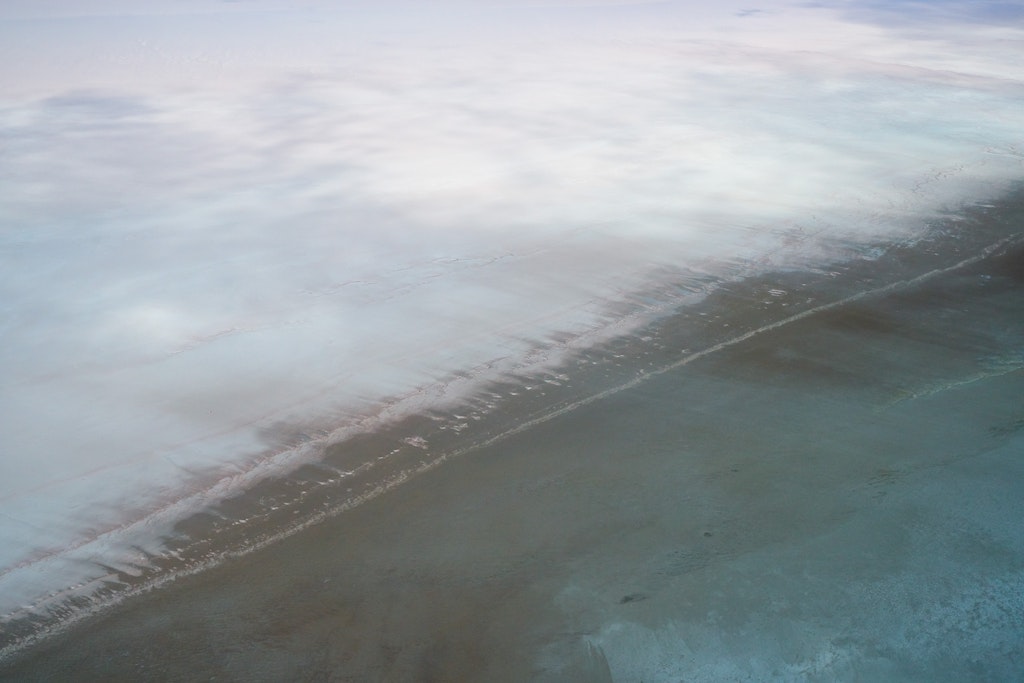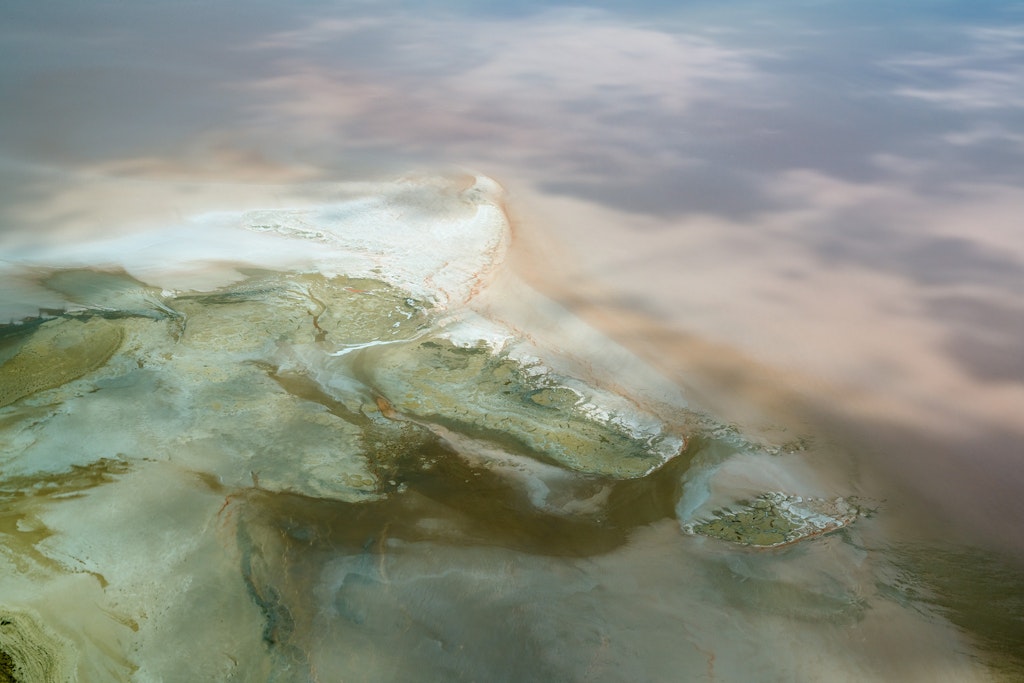 After exploring Lake Eyre, we continued south-west to our lunch spot at William Creek. A small town in the middle of nowhere with a pub and very little else.
After lunch we took the scenic route on the way back to Wilpena Pound, passing over the impressive Painted Hills, Roxby Downs and the Olympic Dam Mine with its vibrant colourful pools from mining operations. We finished the flight with a pass over Lake Torrens.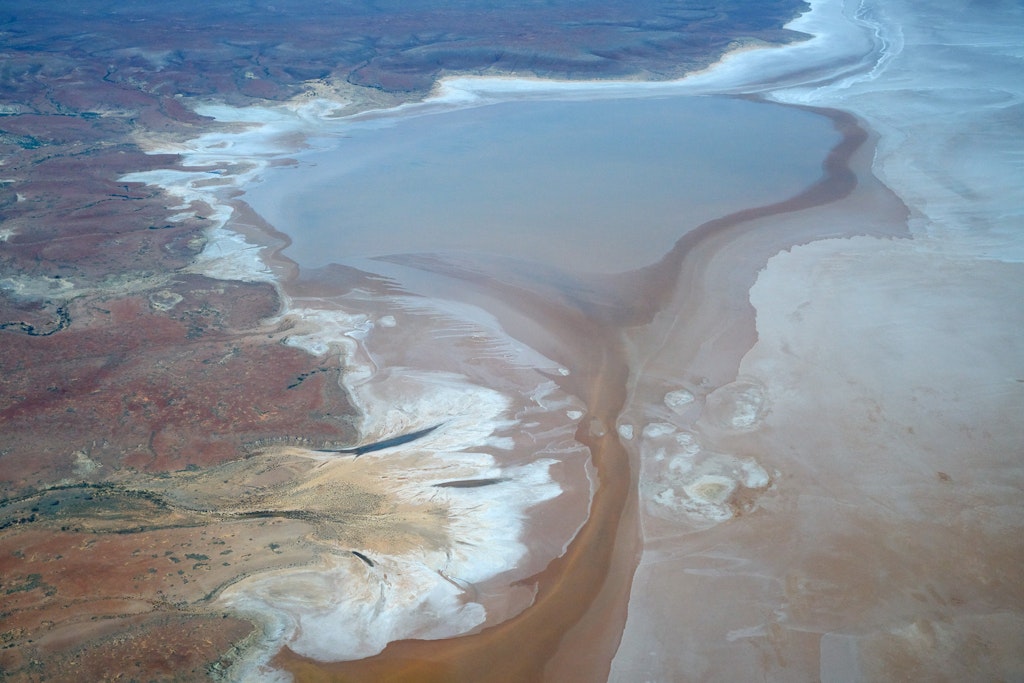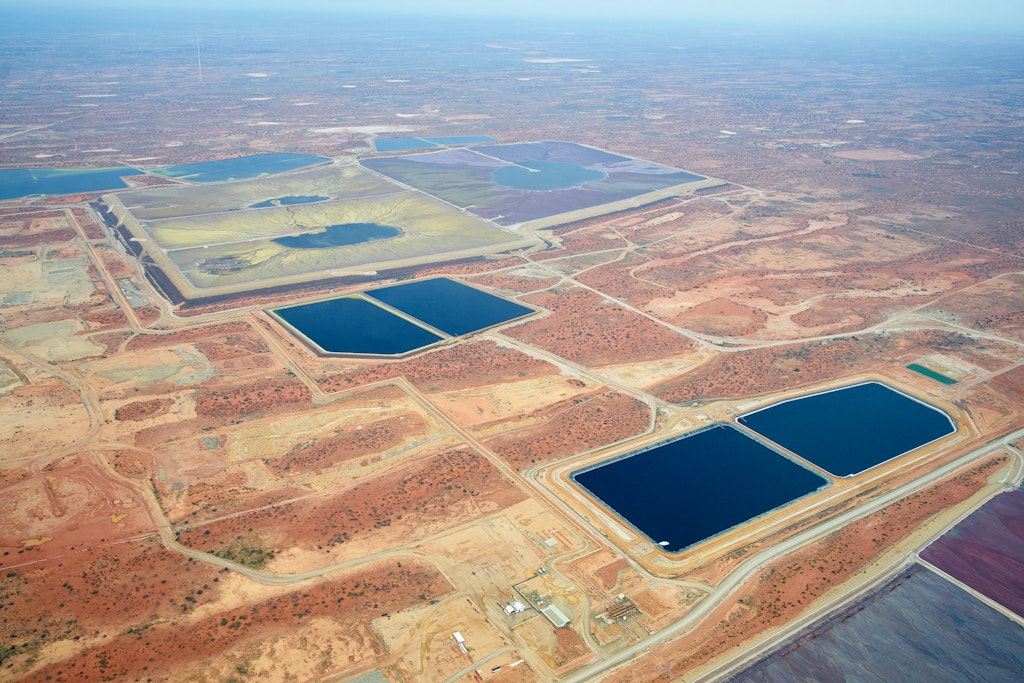 To finish the visit to Flinders Ranges, I had been asking each day about access to some of the roads through the Ikara-Flinders Ranges National Park. There had been some light rain and reception where we had been staying has advised we probably wouldn't get in with the hatch-back car we had hired. On the last day, conditions were looking better and we decided to give it a go. We got a few kilometres down the dirt road, the car was getting very dirty, steering and accelerating were not really working and we were getting stuck. We had to allow the car to go as slow as possible just to keep the wheels moving. Eventually we turned around, hoping to get back to the sealed road without getting bogged. We made it without breaking the car and commenced our way back towards Adelaide via the coast. It was a very slow trip back to the first town, where we cleared the excess mud off the wheels using a hose and screwdriver. Our next stops were Port Augusta, Port Germein, Port Pirie and Port Wakefield.